Advertise on Bithomp
Bithomp is the most popular XRPL Explorer that focuses on the community. Through sponsored content on our website, we offer a platform for projects and businesses to connect with the XRPL users and larger blockchain community.
Contact us to advertise moc.pmohtib@troppus.
Advertisement Types
Bring your message to the attention of thousands of blockchain enthusiasts. Sponsored material on our website is intended to be consistent with the overall user experience.
Home Page Banner Ad
Banner ads on the Bithomp site can raise brand recognition and user retention.
Account and Transaction Explorer Text Ad
Each XRPL account and transaction explorer page features a clean, unobtrusive display of your sponsored ad text.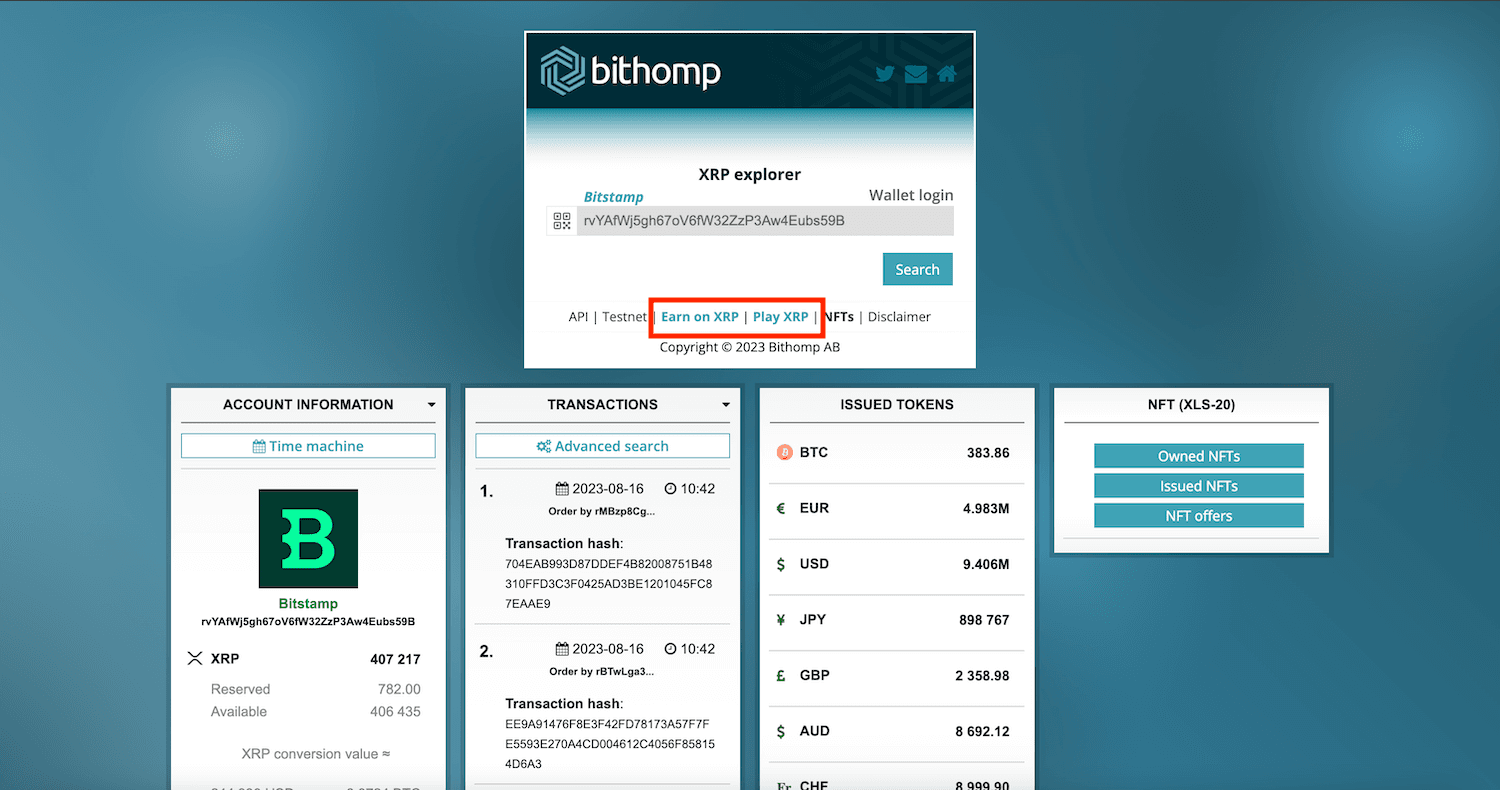 NFT Explorer Header Text Ad
Place your advertisement on the top of all our NFT Explorer pages to connect with the NFT community's users.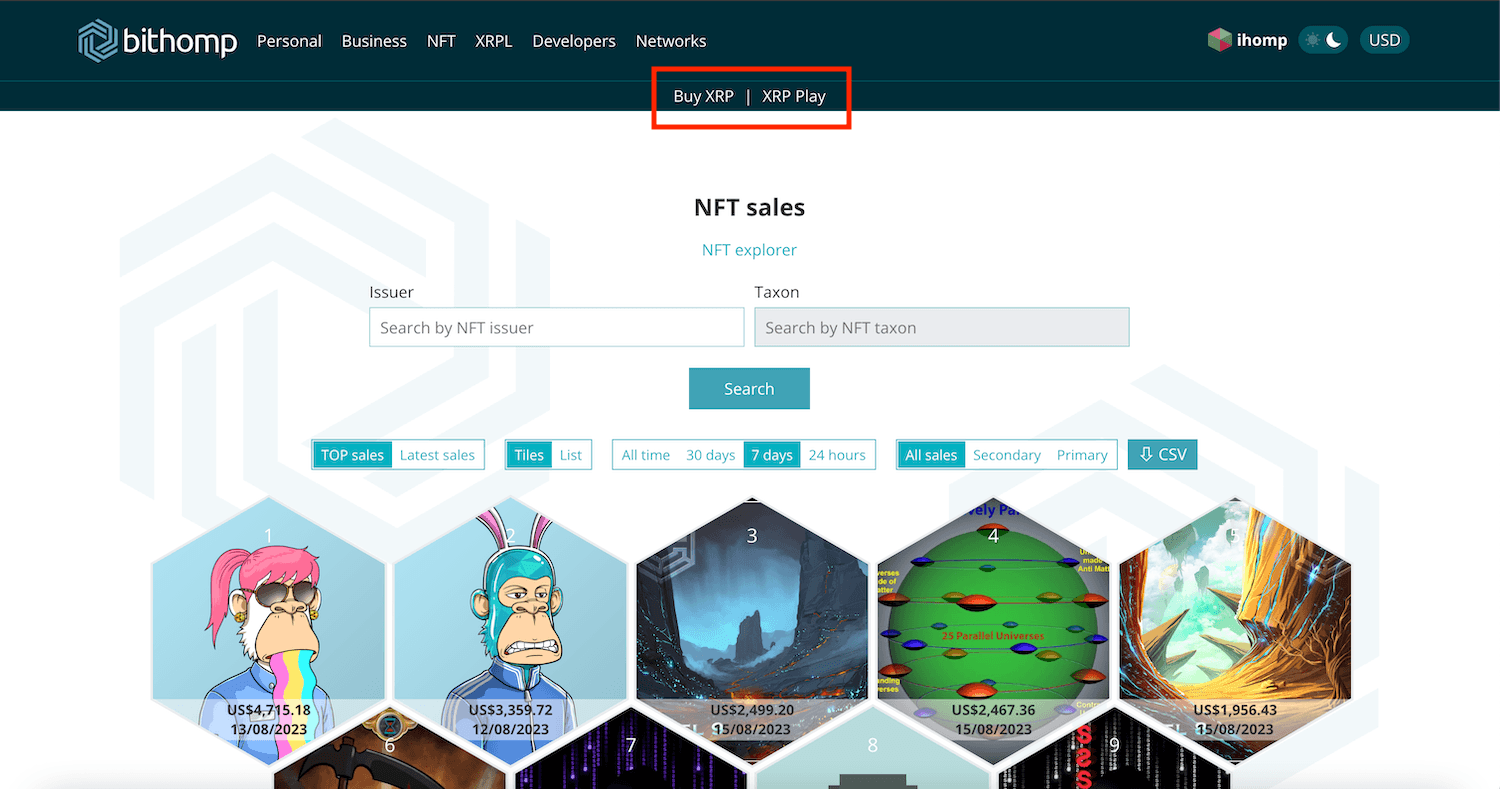 Contact us to advertise moc.pmohtib@troppus.